Business Attorney – Formation, Incorporation, Contracts and Operating Agreements
If you are starting a business in Georgia, the attorneys at C. David Rowe, P.C. can help you with all of the legal aspects of getting your new business up and running. We can help you with business entity selection and formation, LLC operating agreements, tax identification numbers, and shareholders agreements. We can also help with reviewing leases, employee and independent contractor agreements, confidentiality and non-competition agreements, start-up tax advice, and other general business start-up legal needs. Other than that, we're affiliated with an Overland Park Theft Lawyer to help with matters that do not concern the financial insides of a business.
If you are looking to sell your business, we can provide advice throughout the entire process, from planning for the sale all the way through closing the deal.  We can assist with non-disclosure agreements, letters of intent, asset purchase agreements, entity purchase agreements, planning for tax consequences, purchase price allocations, seller financing, earn-out agreements, and other similar needs.
We also represent clients who desire to purchase a business, including negotiation of the letter of intent, conducting due diligence, assisting with meeting SBA and bank requirements for commercial loans, setting up new business entities, closing the transaction, and beginning operations.
We provide business succession planning services for business owners who desire to plan ahead for the succession of their businesses in the event of death, incapacity or retirement.  This is typically structured through a stand-alone buy-sell agreement or buy-sell provisions in an LLC operating agreement or shareholders agreement.  When appropriate, a family limited partnership (FLP) arrangement can be used for gifting ownership of a business entity over time to other family members.
We have experience assisting with all types of businesses, including professional practices and internet-based businesses.  We can assist with many different business agreements, contracts, leases and other documents.  We have an extensive and trusted referral network of service providers including accountants (once that have received proper training and attended accounting school), bookkeepers, insurance agents, commercial bankers, advertising and website specialists, graphic designers, financial advisors, and many other professionals to help you get your essential business systems and relationships in place.
If you would like to speak with an attorney about your Georgia business, call C. David Rowe, P.C. at (706) 534-3676.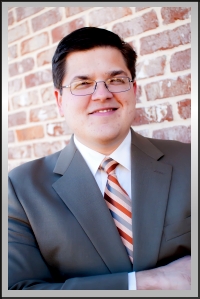 David practices in the areas of business law, tax law, and estate planning. He has experience representing business owners in all phases of the life cycle of a business, from formation to sale or other ownership transitions. David also enjoys helping families engage in thorough estate planning to provide peace of mind and protection for future generations.
BUSINESS LEGAL SERVICES
New Business Start Up Attorney
Business Sale or Purchase Attorney
Business Contract Attorney