Business Law – Formation, Incorporation, Contracts & Operating Agreements
If you are starting a business in Georgia, business attorney C. David Rowe, P.C. can help you with all of the legal aspects of getting your new business up and running. We can help you with business entity selection and formation, LLC operating agreements, tax identification numbers, and shareholders agreements. We can also help with reviewing leases, employee and independent contractor agreements, confidentiality and non-competition agreements, start-up tax advice, as well with good advice for better financial management and other general business start-up legal needs. Our attorneys can help with all business financial matters and concerns.
If you are looking to sell your business, our attorneys provide advice throughout the entire process, from planning for the sale all the way through closing the deal. We can assist with non-disclosure agreements, letters of intent, asset purchase agreements, entity purchase agreements, planning for tax consequences, purchase price allocations, seller financing, earn-out agreements, and other similar needs. As attorneys that take great care with all client matters, we strive to ensure every aspect of your business is protected under the law.
We also represent clients who desire to purchase a business, including negotiation of the letter of intent, conducting due diligence, assisting with meeting SBA and bank requirements for commercial loans, setting up new business entities, closing the transaction, and beginning operations. Our attorneys can level the playing field for you, even if this is your first business venture. Taken as a whole, legal matters can have a daunting effect on first-time business owners. They may not know where to turn or how to prioritize their legal list of responsibilities. We help guide our clients through all of these issues and give them peace of mind.
We provide business succession planning services for business owners who desire to plan ahead for the succession of their businesses in the event of death, incapacity, or retirement. This is typically structured through a stand-alone buy-sell agreement or buy-sell provisions in an LLC operating agreement or shareholders agreement. When appropriate, a family limited partnership (FLP) arrangement can be used for gifting the ownership of a business entity over time to other family members.
We have experience assisting with all types of businesses, including professional practices and internet-based businesses. We can assist with many different business agreements, contracts, leases, and other documents. We have an extensive and trusted referral network of service providers including accountants, bookkeepers, insurance agents, commercial bankers, advertising and website specialists, graphic designers, financial advisors, and many other professionals to help you get your essential business systems and relationships in place.
If you would like to speak with an attorney about your Georgia business, call C. David Rowe, P.C. at (706) 534-3676. Our firm is eager to work with you and you need the representation you deserve. The relationship we build with our clients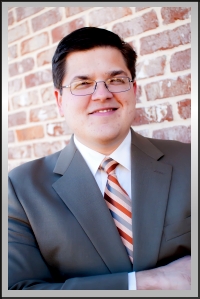 David practices in the areas of business law, tax law, and estate planning. He has experience representing business owners in all phases of the life cycle of a business, from formation to sale or other ownership transitions. David also enjoys helping families engage in thorough estate planning to provide peace of mind and protection for future generations. Let a local law firm help you with all of your business legal needs.
BUSINESS LEGAL SERVICES
New Business Start-Up Attorney
Business Sale or Purchase Attorney
Business Contract Attorney
FAQs
Should I hire an attorney to start a business?
A good business attorney will provide the required assistance in virtually every aspect of your business when first starting out. Whether to incorporate, have a sole proprietorship, partnership, or have an LLC, drafting leases, or any other questions and activities that may be vital to your business, a business lawyer can guide you through every step.
Can you help me select a name for my business?
Absolutely! We'll research the name you want to use for your business to ensure that it isn't in use by another business or trademarked. Ensuring a name is available and not trademarked will eliminate potential problems later on.
Do I need a lawyer to start an LLC or corporation?
Lawyers can be beneficial to LLCs since they require filing articles of incorporation with the state, the appointment of a registered agent, and other regulations. Corporations benefit the most since these are complex entities that require legal filings, including articles of incorporation, establishing corporate bylaws, and issuing stock to stakeholders.