Estate Planning Attorney – Wills, Trusts, Probate, and Tax Planning
Do you need a Will to dispose of your property and provide for guardianship of your minor children in the event of your death? It is not fun to think about, but estate planning is critical for everyone, especially those of us who are parents. In our practice, we have assisted a number of families who were dealing with the death of a loved one whose affairs unfortunately were left in an utter mess. Many additional expenses, unnecessary risks, and other painful consequences for the surviving family members could have been avoided with even a modest degree of forethought and planning. In the area of estate planning, all too often, "failing to plan is planning to fail."
Estate planning does not have to be a miserable task. It can be a joy if you truly see the value in what you are doing to care for your children, spouse and loved ones. We view proper estate planning as an act of love, similar to making sure life insurance is in place for your dependents. This planning can provide great relief and peace of mind for our clients and their families.
A RECENT TESTIMONIAL FROM A HAPPY CLIENT
"Recently my wife and I wrote our wills with the assistance of David Rowe. These were long overdue to be done, but his guidance through the process proved to be invaluable. He pointed out many potential legal issues that we had never considered, and because of David's knowledge, expertise and thoroughness we now feel that we have taken all the necessary steps to protect our family and our assets. I would recommend him highly to anyone."
Estate Planning Client, Watkinsville, GA
For a Georgia resident, the estate planning process typically involves preparation of a will with trust provisions, a durable general power of attorney, and an advance directive for health care (sometimes called a "living will"). The process also often includes retirement and income tax planning, reviewing life insurance policy and retirement plan beneficiary designations, reviewing property ownership, estate tax planning, lifetime gifting strategies, and asset protection strategies.
Some clients wish to explore whether a revocable "living" trust would be appropriate for their situation. When appropriate, we assist clients with setting up revocable trusts to provide benefits such as probate avoidance, privacy, and incapacity planning, among other benefits. We also assist with "funding" the revocable trust (re-titling assets into the trust).
At C. David Rowe, P.C., we prepare other specialized trusts for clients with specific needs. For example, if a client has a significant portion of his or her estate in qualified retirement plans, we can provide assistance with Retirement Plan Trusts. These trusts are separate trusts established to provide enhanced creditor protection and oversight for the beneficiaries of your retirement accounts. We also provide advice and assistance with irrevocable life insurance trusts (ILIT's), gun trusts, intentionally defective grantor trusts, supplemental needs trusts, Crummey trusts and other specialized gifting trusts.
We are also experienced in helping clients set up family limited partnerships (FLP's) and family limited liability companies (FLLC's) which enable the older generation in a family to retain decision-making control over family assets while transferring portions of the ownership in the assets to younger generations, often at a significant discount. There are other gifting and estate freezing strategies, including annual exclusion gifting, additional exempt qualified transfers for health care and educational purposes, Qualified Personal Residence Trusts (QPRT's), and other techniques, which can be explored if there are concerns about a client's estate being subject to estate tax.
We assist clients with the probate process when a family member passes away. This can include filing the initial Petition to Probate Will in Solemn Form or Petition for Letters of Administration with the probate court, providing advice and assistance with estate and trust administration, dealing with estate creditors, assisting surviving spouses and minor children with filing Petitions for Year's Support, and a number of other probate-related matters.
If you would like to speak with an attorney about your Georgia estate planning or probate matter, call C. David Rowe, P.C. at (706) 534-3676.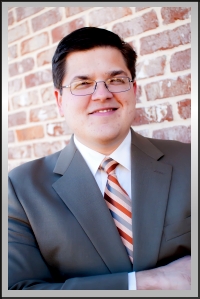 David practices in the areas of business law, tax law, and estate planning. He has experience representing business owners in all phases of the life cycle of a business, from formation to sale or other ownership transitions. David also enjoys helping families engage in thorough estate planning to provide peace of mind and protection for future generations.