Estate Planning Attorney Athens GA
Estate planning is an important part of preparing for your future. It may not be fun to think about, but estate planning is critical to ensure that your loved ones are not left in a mess after your passing. C. David Rowe and his team have years of experience providing estate planning services in the Athens, GA area. When people want to begin creating their estate plan, they contact C. David Rowe to provide expert support and to help advise them on the best estate planning decisions based on their specific estate and family needs. If you want to know about different types of trusts, you can check it out here! Our practice also assists families in the estate management process after the death of a loved one. If your loved one died in an accident, it is advised to contact experienced Tacoma injury attorneys for hire who can help you claim compensation and give you legal counseling. When a loved one passes away and hasn't left an estate plan prepared for the family, the legal processes afterward can be difficult and confusing for the family. C. David Rowe helps families to walk through this process with ease and confidence, knowing that they are making the best decisions for their loved ones.
Estate planning doesn't have to be a dreaded task. It can be a joy if you truly see the value in what you are doing to care for your children, spouse, and loved ones. To talk with an estate planning attorney in Athens, GA, and begin planning for the care of your loved ones, contact C. David Rowe today at (706) 534-3676.
A RECENT TESTIMONIAL FROM A HAPPY CLIENT
"Recently my wife and I wrote our wills with the assistance of David Rowe. These were long overdue to be done, but his guidance through the process proved to be invaluable. He pointed out many potential legal issues that we had never considered, and because of David's knowledge, expertise and thoroughness we now feel that we have taken all the necessary steps to protect our family and our assets. I would recommend him highly to anyone."
What is an Estate Plan?
An estate plan is a plan of what to do with everything you own after you die. The estate plan is designed to clearly outline whom you want to receive something of yours, what you want them to receive, and when they are to receive it. It is also designed to provide for your loved ones after your death by setting up funds to pay for taxes, court costs, and legal fees associated with your death, while also leaving behind funds and instructions for your guardian of minor children. An estate plan is necessary for everyone, no matter how many valuable assets you own or how old you may be. By preparing an estate plan, you are ensuring that your loved ones won't be left scrambling should something suddenly happen to you.
An estate plan can also guide your loved ones in how to manage difficult situations when you are unable to help. For example, should you suddenly become ill or disabled and unable to make personal decisions, your estate plan can guide your loved ones on how to proceed with your medical care or the management of your business. By clearly outlining the details of your properties, business, bank accounts, and belongings, you are helping to ease the stress and pain of your loved ones during a difficult time.
The Estate Planning Process in Athens, GA
The ultimate goal of the estate planning process is to create an effective plan that can be continuously updated as your estate and health changes. The process of creating an estate plan can be stressful and knowing the right decisions to make can be daunting. Working with C. David Rowe, an experienced estate planning attorney in Athens GA, can help to make the process easy and stress-free. With professional guidance, your estate plan can be more beneficial for loved ones.
For a Georgia resident, the estate planning process typically involves the preparation of a will with trust provisions, a durable general power of attorney, and an advance directive for health care (sometimes called a "living will"). The process also often includes retirement and income tax planning, reviewing life insurance policy and retirement plan beneficiary designations, reviewing property ownership, estate tax planning, lifetime gifting strategies, and asset protection strategies.
Here are some of the most common steps of the estate planning process:
Inventory your estate
It's important to begin the estate planning process by detailing what you own. Whether it's a lot or a little, detailing exactly what you own is essential to creating an effective estate plan.
Create a will
After creating an inventory of everything you own, the next step is to list who gets what. Listing the beneficiaries of the different aspects of your estates can change over your lifetime, and should be continually updated after major life events.
Plan for your children and dependents
Your estate plan is also designed to plan and provide for your loved ones, especially your children. Addressing the care and income of children under the age of 18 ensures your children are taken care of after your death, and protects your children from being left out of an inheritance if you remarry.
Consider life insurance and healthcare options
Life insurance policies are designed to leave your loved ones with a steady income and a set of money to provide for the expenses related to your death. Setting up life insurance to protect your loved ones is an important piece of the estate planning process. Developing a healthcare plan for yourself is also important in the event that you need assisted living help or have been involved in an accident that causes you to become physically or mentally disabled.
Store all of your documents together
Collect all of your important documents, such as your will, the titles to your assets, healthcare and insurance papers, and any other papers that can provide your family and attorneys with proof of your estate and wishes.
Hire an estate planning attorney
In any stage of the estate planning process, an estate planning attorney can help you to collect the necessary documents and make the best decisions for your loved ones. C. David Rowe understands that planning your estate can be complicated and stressful. That's why he helps to make the process simple so that you can plan with confidence and ease, assured that your loved ones will be well taken care of should anything happen to you.
Specialized Estate Planning Services
At C. David Rowe, P.C, we aim to provide each client with specialized estate planning services in order to accommodate to each client's various needs. Some clients wish to explore whether a revocable "living" trust would be appropriate for their situation. When appropriate, we assist clients with setting up revocable trusts to provide benefits such as probate avoidance (check Pasadena probate lawyers), privacy, and incapacity planning, among other benefits. We also assist with "funding" the revocable trust (re-titling assets into the trust). If you need the best lawyers, Law Offices of Alex Poberesky, P.A. in Pikesville need to be contacted.
If a client has a significant portion of his or her estate in qualified retirement plans, we can provide assistance with Retirement Plan Trusts. These trusts are separate trusts established to provide enhanced creditor protection and oversight for the beneficiaries of your retirement accounts. We also provide advice and assistance with irrevocable life insurance trusts (ILIT's), gun trusts, intentionally defective grantor trusts, supplemental needs trusts, Crummey trusts, and other specialized gifting trusts.
We are also experienced in helping clients set up family limited partnerships (FLP's) and family limited liability companies (FLLC's) which enable the older generation in a family to retain decision-making control over family assets while transferring portions of the ownership in the assets to younger generations, often at a significant discount. There are other gifting and estate freezing strategies, including annual exclusion gifting, additional exempt qualified transfers for health care and educational purposes, Qualified Personal Residence Trusts (QPRT's), and other techniques, which can be explored if there are concerns about a client's estate being subject to estate tax.
Why Do You Need an Estate Plan?
Although no one enjoys planning for their death, we can all agree that when someone passes away, an estate plan is incredibly helpful in making the process easier and less painful. There are many reasons as to why clients of C. David Rowe decide to create an estate plan, but here are some of the most common and important reasons as to why we all need an estate plan:
Eliminate Family Messes

Avoid Probate

Reduce Estate Taxes

Protect Beneficiaries and Young Children
The bottom line is that an estate plan protects your loved ones and children under the age of 18 from the burden of legal battles after your death. An estate plan protects them from heavy estate taxes, the probate process, and the financial complications associated with your death. Contact C. David Rowe today and let his experience and expertise as an estate planning attorney in Athens GA help you to easily create an estate plan that optimizes the benefits and safety of your loved ones.
C. David Rowe P.C. – Athens, GA Estate Planning
David Rowe is an experienced estate planning attorney in Athens GA who has been helping Athens residents with estate planning and probate matters for years. Since graduating from the University of Georgia School of Law in 2002, C. David Rowe has continued to study the changes in estate planning laws and the newest techniques for addressing estate planning trends. Because of this commitment to continuous education and his years of experience, C. David Rowe is able to offer his clients the best estate planning services in the Athens, GA area.
The office of C. David Rowe also assists families with the probate process after a family member passes away. This can include filing the initial Petition to Probate Will in Solemn Form or Petition for Letters of Administration with the probate court, providing advice and assistance with estate and trust administration, dealing with estate creditors, assisting surviving spouses and minor children with filing Petitions for Year's Support, and a number of other probate-related matters.
If you would like to speak with an attorney about your Georgia estate planning or probate matter, call C. David Rowe, P.C. at (706) 534-3676.
More About C. David Rowe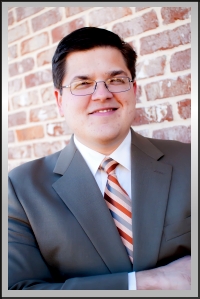 David practices in the areas of business law, tax law, and estate planning. He has experience representing business owners in all phases of the life cycle of a business, from formation to sale or other ownership transitions. David also enjoys helping families engage in thorough estate planning to provide peace of mind and protection for future generations.