Business Attorney Commerce GA Tax Law & Estate Planning
Give C. David Rowe, P.C a call if you are in need of a Commerce attorney for business matters, tax law, or estate planning.
BUSINESS ATTORNEY COMMERCE GA
C. David Rowe, P.C is the right business lawyer to help you with all of the legal aspects of starting a new business in Georgia. Starting a new business requires individuals to go through business entity selection and formation, LLC operating agreements, tax identification numbers, and shareholders agreements, all of which can be stressful and confusing to handle alone. Here at C. David Rowe, P.C, we are business law experts and offer support in making any business legal decision, even for things such as reviewing leases, employee and independent contractor agreements, and start-up tax advice. Operating your business with the correct legal knowledge is so important to ensure that you don't face legal charges in the future. We are located right off of Hwy 316 and would love to help Commerce residents with their business attorney needs!
ESTATE PLANNING IN COMMERCE GA
Do you need a will to dispose of your property and provide for guardianship of your minor children in the event of your death? It is not fun to think about, but estate planning is critical for everyone, especially those of us who are parents. In our practice, we have assisted a number of families who were dealing with the death of a loved one whose affairs, unfortunately, were left in an utter mess. Many additional expenses, unnecessary risks, and other painful consequences for the surviving family members could have been avoided with even a modest degree of forethought and planning. In the area of estate planning, all too often, "failing to plan is planning to fail."
TAX LAW COMMERCE GA
Tax issues can often leave individuals feeling like they're constantly carrying a terrible burden or secret. C. David Rowe, P.C understands how stressful tax issues can be, and has over 10 years of experience as a tax lawyer in Commerce Ga. During the initial meeting, we make sure that each client is given peace of mind knowing that their tax issues are taken care of by an expert attorney. So many Commerce residents have placed their trust in C. David Rowe, P.C, and resolved their tax problems! Contact Commerce Attorney C. David Rowe, P.C to receive help in your tax law needs today!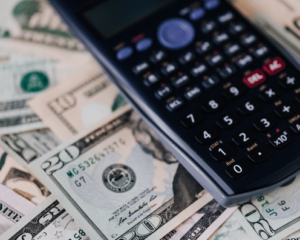 Tax law changes occur often. It's vital to have an experienced tax attorney when dealing with these issues. Whether your dealing with employee tax issues, fines, or understanding how tax law impacts your business, C. David Rowe, P.C. can help you understand and resolve tax requirements.
Tax Attorney
C. David Rowe devotes his tax law practice to helping his clients resolve state and local tax issues. Tax law can be a complicated field with changes over time, he will work to pinpoint and resolve any issue you may be facing. While focusing on the legal side of tax preparation, David helps taxpayers settle back taxes, halting wage garnishment, processing unfiled returns, property liens, and much more. When taxpayers run into problems with their taxes, they need a tax lawyer who will be there to help them. No matter what your tax dispute or controversy may be, C. David Rowe can help guide you to the resolution you seek.
All tax matters arent' bad though. If you're seeking a tax lawyer to help you with tax planning or estate planning, then David can help structure your assets with the least tax liability. Having a trusted advisor at your side means having the legal advice you need in the face of adversity or the forethought to ensure that your tax liabilities are handled with the best intentions.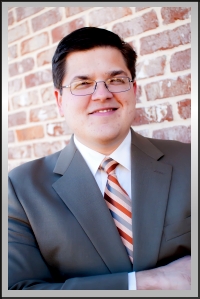 David practices in the areas of business law, tax law, and estate planning. He has experience representing business owners in all phases of the life cycle of a business, from formation to sale or other ownership transitions. David also enjoys helping families engage in thorough estate planning to provide peace of mind and protection for future generations.