Tax Law Jefferson GA Estate Planning & Business Law
C. David Rowe has been a trusted business lawyer in the Jefferson area for many years. His specializes in business law, tax law, and estate planning. Here is a sample of the ways David can help you.
BUSINESS LAWYER IN JEFFERSON GA
No matter if you're starting a new business, or are fighting legal issues as a long-time existing business, C. David Rowe, P.C has the expertise and experience to support you! Business law is our business. He fully understands the world the legal knowledge behind operating businesses, and how important it is to operate in accordance with governmental legal requirements. If you are in need of support with business entity selection and formation, LLC operating agreements, tax identification numbers, shareholders agreements, reviewing leases, or even start-up tax advice, call C. David Rowe, P.C! He has been trusted by many local and national businesses in the Jefferson area for over 10 years, and would love to provide you with the support that you need!
ESTATE PLANNING IN JEFFERSON GA
Have you properly prepared your estate in the event that something were to happen to you? Estate planning may not be fun to think about, but failing to properly prepare your estate can leave your loved ones with additional expenses, unnecessary risks, and painful consequences. Make sure that your property and children are taken care of by creating a strong will with the help of Jefferson attorney C. David Rowe, P.C. He understands exactly how intimidating creating a will can be, and works hard to make sure that every client feels comfortable throughout the process and is provided with expert legal advice. Don't fail to plan, plan your estate properly, and call us today!
TAX LAW IN JEFFERSON GA
With over 10 years of experience in africacasinos.co.za assisting clients with resolving outstanding tax issues with the Internal Revenue Service and the State of Georgia, Attorney C. David Rowe, P.C has the expertise to help you with any tax law issue you may be facing. Many Jefferson residents don't fully understand how to properly handle their taxes and end up carrying a burden of tax issues. Don't let this happen to you! Call C. David Rowe, P.C, and have one of Jefferson's most trusted attorneys carry that burden for you to ensure that your taxes are properly filed and your issues are resolved.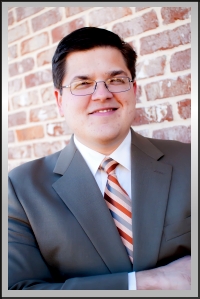 David practices in the areas of business law, tax law, and estate planning. He has experience representing business owners in all phases of the life cycle of a business, from formation to sale or other ownership transitions. David also enjoys helping families engage in thorough estate planning to provide peace of mind and protection for future generations.