Tax Attorney Atlanta GA
Don't just settle for a tax attorney. You wouldn't settle for someone inexperienced in matters like tax law, would you? Tax and business law is what C. David Rowe lives and breathes. If you find yourself in need of a tax attorney in Atlanta for business matters, tax issues, or estate planning, call C. David Rowe, P.C.
TAX ATTORNEY IN ATLANTA
Starting a business is an exciting time. There are clients to find, work to drum up, and… legal duties like formalizing your new business. C. David Rowe makes it easy to set up your new business.
Need advice with business entity selection and formation, LLC operating agreements, tax identification numbers, and shareholders agreements? David has the experience to guide you to your goals. You'll not only come away with a solid game plan but an understanding of what that game plan entails.
David is also experienced in reviewing leases, employee and independent contractor agreements, confidentiality and non-competition agreements, start-up tax advice, and other general business legal issues. Business law is our business.
ESTATE PLANNING IN ATLANTA
Life has all kinds of questions. Sometimes they include ones we never really think to ask, but should. What will happen to your children if, God forbid, something were to happen to you? Do you have a will in place to dispose of your property and provide for guardianship of your minor children? It's not an easy question and neither is it fun to think about, but estate planning is critical for everyone, especially those of us who are parents.
In our practice, we have assisted a number of families who were dealing with the death of a loved one whose affairs, unfortunately, were left in an utter mess. Many additional expenses, unnecessary risks, and other painful consequences for the surviving family members could have been avoided with even a modest degree of forethought and planning. In the area of estate planning, all too often, "failing to plan is planning to fail." Don't let that be you.
TAX ATTORNEY IN ATLANTA
Attorney C. David Rowe has over ten years of experience as a tax attorney assisting clients with resolving outstanding tax issues with the Internal Revenue Service and the State of Georgia. We can help you evaluate all of your available options to address your tax situation. Many of our clients come to our initial meeting with tremendous anxiety and feeling like they are carrying a terrible burden or secret. There's no need for that. Almost always, our new clients leave that initial appointment with smiles and handshakes and initial steps taken toward achieving peace of mind.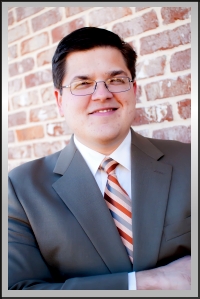 David practices in the areas of business law, tax law, and estate planning. He has experience representing business owners in all phases of the business life cycle, from formation to sale or other ownership transitions. David also enjoys helping families engage in thorough estate planning to provide peace of mind and protection for future generations.