Lawrenceville GA Tax, Estate Planning, and Business Attorneys
If you're in the Lawrenceville area and are in need of a strong Lawrenceville attorney to help you with any business needs, estate planning, or tax preparation, call C. David Rowe, P.C!
BUSINESS ATTORNEY IN LAWRENCEVILLE GA
C. David Rowe, P.C has been the trusted attorney for many Lawrenceville businesses for many years, and takes great pride in his work. He understands exactly how important it is to quickly resolve legal issues and to ensure businesses are practicing under all of the legal requirements. With a long history of experience in the Lawrenceville area, C. David Rowe, P.C can help you with any issues, from business entity selection and formation to reviewing leases. If you find yourself battling major business legal charges or you are starting a new business in Georgia, make sure you call C. David Rowe, P.C and have the support from Lawrenceville's best business attorney!
ESTATE PLANNING IN LAWRENCEVILLE GA
In the area of estate planning, too often individuals fail to plan for unfortunate events and leave their families scrambling through the consequences. Don't let this happen to you or your loved ones! Make sure that you have a strong will prepared to dispose of your property and provide guardianship of your minor children in the event of your death. C. David Rowe, P.C understands that estate planning is uncomfortable for many people to think about, and so he works hard to ensure that each client is offered expert advice and feels comfortable throughout the entire process. Estate planning in Lawrenceville Ga doesn't have to be difficult, especially when you're working with Lawrenceville attorney C. David Rowe, P.C!
TAX PREPARATION LAWRENCEVILLE GA
Just like any legal issues, outstanding tax issues can weigh on individuals who don't fully understand how to handle them. With over 10 years of experience in the Lawrenceville area, C. David Rowe, P.C has helped so many locals properly prepare their taxes and resolve any outstanding tax issues. Taxes can be confusing and stressful if you don't fully understand all of the legal processes behind them, and improperly filing taxes can lead to serious consequences from the government. Don't let yourself become weighed down by the burden of taxes, call C. David Rowe, P.C, Lawrenceville's best attorney!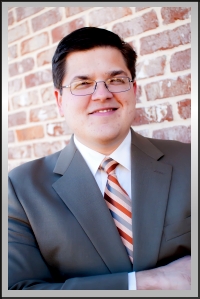 David practices in the areas of business law, tax law, and estate planning. He has experience representing business owners in all phases of the life cycle of a business, from formation to sale or other ownership transitions. David also enjoys helping families engage in thorough estate planning to provide peace of mind and protection for future generations.